Mayser presents new generation of ultrasonic sensors
From October 22 – 24, 2019 Mayser USA will present the company's high-quality safety technology at the ASSEMBLY Show in Chicago. The focus will be on the new generation of the ultrasonic sensor USi®.
The ASSEMBLY Show is an in-house event sponsored by the American trade journal "Assembly" for the purpose of presenting current developments and products for industrial assembly technology. The event, which is for the trade only, gives visitors the opportunity to experience the exhibits up close, to assess the latest technologies, and to establish personal contacts.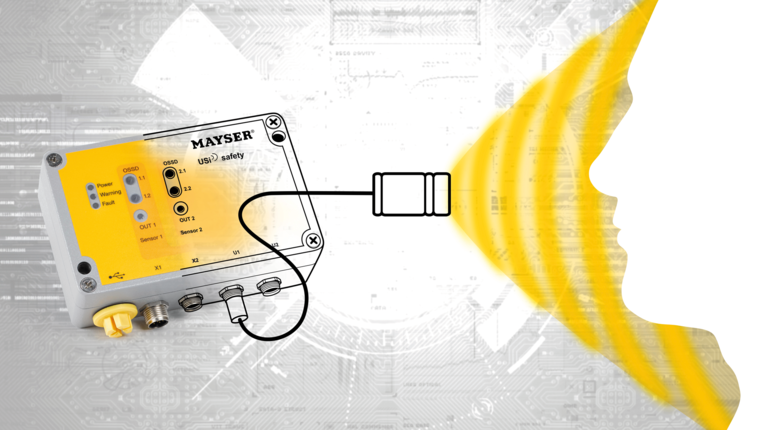 The Mayser booth will present ultra-modern safety technology that is developed in Germany and produced in the USA. The highlight of this year's product presentation is the new generation of the ultrasonic industrial sensor USi®, which features an elliptical sound field for the protection of property. It is used for example in non-touch distance measurement. The ultrasonic safety sensor from the same product family is the only sensor in the world that is certified for personnel safety. In the latest USi® generation a new special software routine suppresses mutual interference.
Mayser will also use the ASSEMBLY Show as an opportunity to present sensor profiles, safety edges, safety mats and the safety bumper. These products prevent collisions to protect people from injuries and property from damage. Safety products such as safety mats can also be used for access control in danger zones.
Visit us at booth 2560. Admission is free of charge. Oktober 22 – 24, 2019, Chicago, IL, USA
Donald E. Stephens Convention Center - Booth 2560
More Information about our products
All Events
See all events to meet us at international trade fairs?
all Events