Ultrasonic sensors
The standout qualities of our ultrasonic sensors are their flexibility and varied application fields. Up to two freely positionable converters can be installed at a distance from the evaluation unit with minimum installation space. This guarantees high flexibility for both installation and definition of the field to be detected.
The complex measurement method of our ultrasonic sensors, consisting of echo real-time measurement and echo amplitude measurement, enables both the measurement of distances and the safe, non-contact detection of objects.
For safety-relevant tasks, we supply our reliable ultrasonic safety system, which complies with the safety standard ISO 13849-1:2015 Category 3 PL d.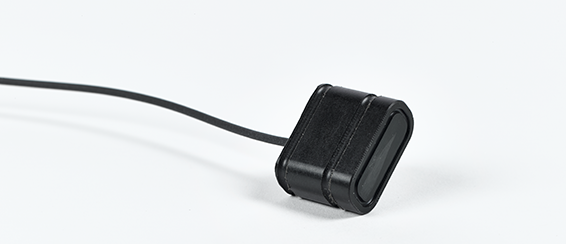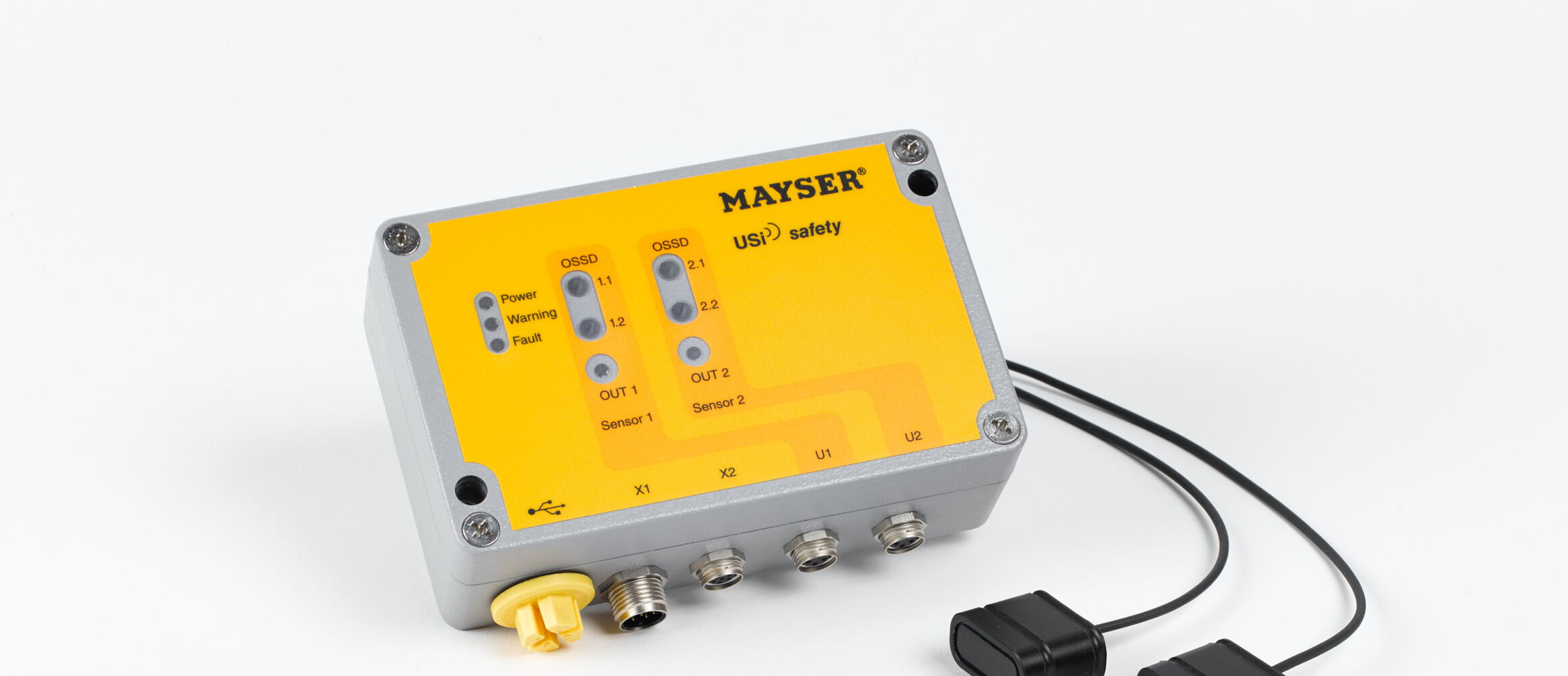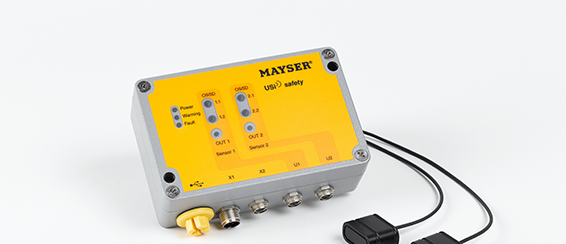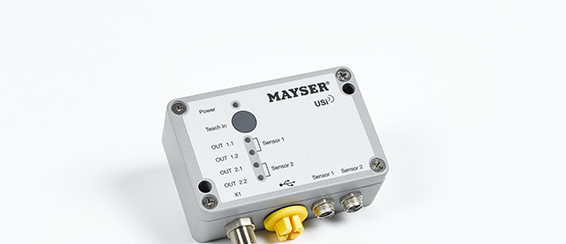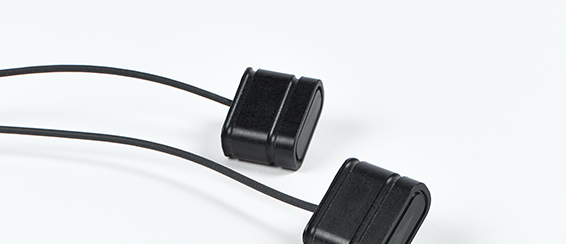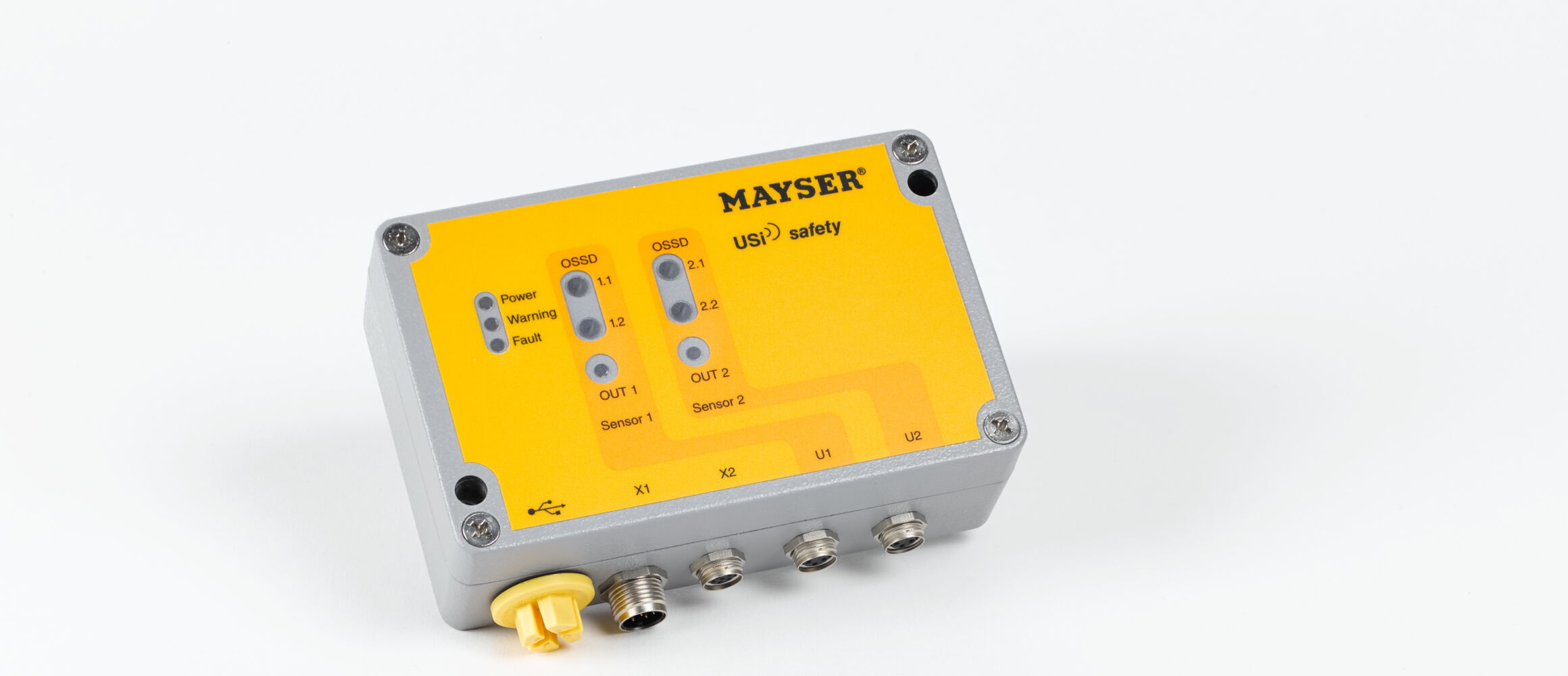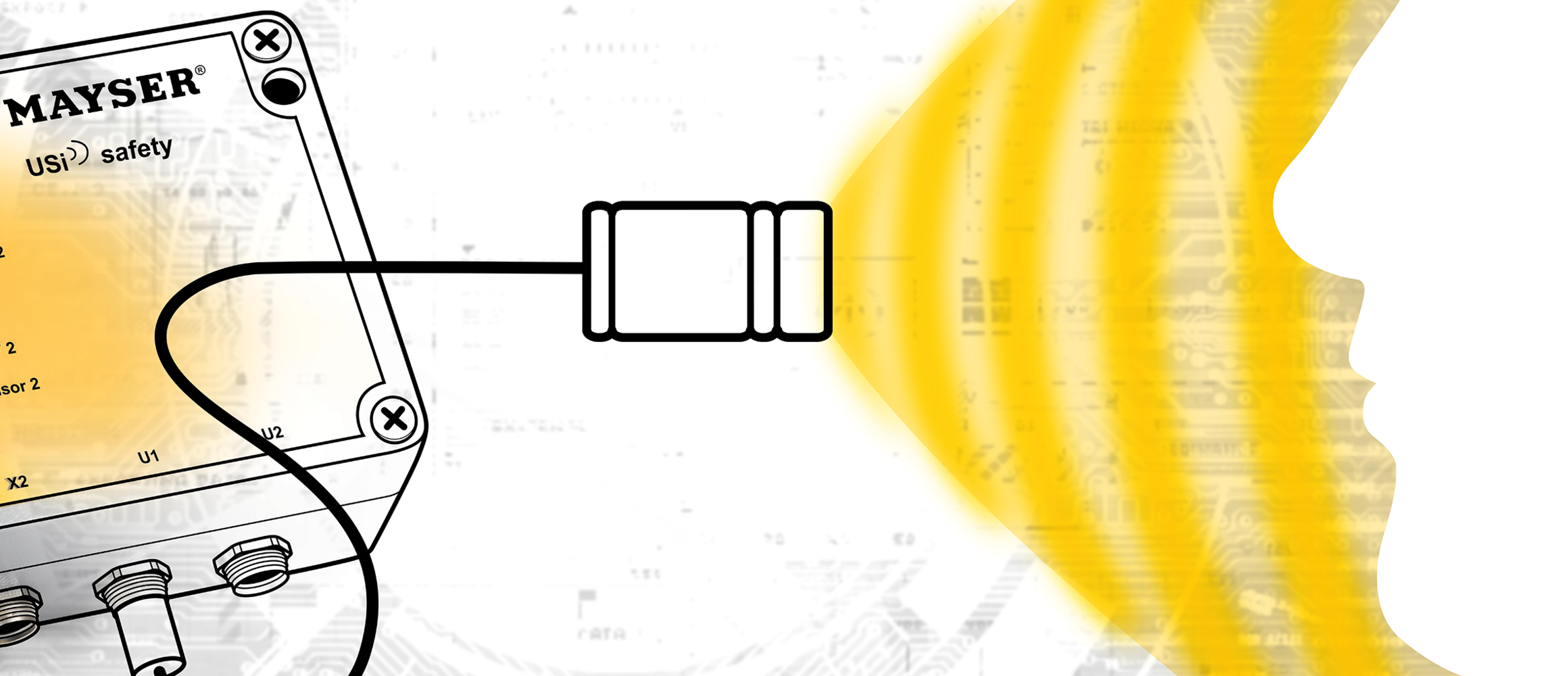 Industrial solutions
Mayser's ultrasonic sensors offer advantages for many application areas and are used in different industry environments.
Technical Data
Ultrasonic safety

Ultrasonic industrial sensor
USi®

Safety category

EN ISO 13849 Category 3 PL d

-

Measurement frequency

33 Hz

typ. 20 Hz (2-250 Hz)

Response time

typ. 100 ms (for multiple scan 3)

typ. 150 ms (3 - 500 ms)

Power consumption

150 mA (evaluation unit with two ultrasonic transducers, with no output circuit)

tp. 80 mA (40 to 150 mA)

OSSD outputs as safe outputs

2 OSSDs per connected ultrasonic
transducer results in 2 x 2 safe PNP semiconductor putputs, each with 150 mA, short-circuit-proof, cross-circuit monitored

-
Advantages
Non-touch monitoring of three-dimensional spaces

Very small ultrasonic transducers that can be positioned freely and separately from the electonics, and they will fit anywhere.

Reliably detects people but also objects made of various materials regardless of shape, transparency and colour.

A teach-in function allows the system to learn the complete measuring environment
Would you like to receive more information?
Contact us!