NorthQ is Mayser's new sales partner in Norway
Since the start of 2019, the Norwegian safety specialist NorthQ is among Mayser's sales partners. This expands Mayser's international sales network in Norway and improves the availability of products and customer service at the local level. NorthQ is adding Mayser safety technology products to its portfolio, including sensor profiles, safety mats, safety edges, safety bumpers and USi® ultrasonic sensors.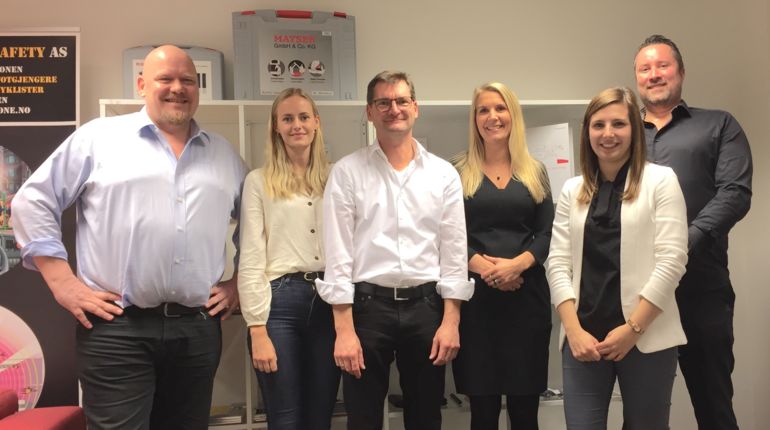 NorthQ supports well-known international companies in large-scale on-shore and off-shore projects, and offers services for building technology and many other sectors of the construction industry. A main requirement of every project concerns safety – which is ideal in view of Mayser's product portfolio. Due to its robust ultrasonic transducer and customizable parameter assignment software, the USi® ultrasonic sensor is ideal for use in Norway's adverse weather conditions in off-shore areas.
The Norwegian company and Mayser both have high standards of quality and reliability for their products and services. After visiting NorthQ, Kim Wiker, and international key account manager at Mayser, praised the new partner: "I was impressed by the professionalism and dedication with which the team implements large-scale projects. Their consulting competence in the area of safety technology and their visions will open up new areas of application for our products."
Learn more about our safety technology products.
More News?
Learn all about the worldwide activities of the Mayser Group in our News section.
All News