Safety step
SAFE DETECTION OF PERSONS AND OBJECTS ON POWER STEPS, STEPS AND RAMPS
Safety steps are tactile surface sensors used in buses and trains on power steps, steps and ramps to bridge gaps or height differences.
They reliably detect persons and objects such as prams and wheelchairs in the direct danger zone during door closing. This ensures safe, barrier-free entry and exit. The non-slip covering has proved its practical effectiveness millions of times over, even in extreme weather conditions.
The low overall height and custom dimensions enable optimal integration into power steps and ramps, even where space is tight. Furthermore, the varied portfolio with custom adaptation also ensures fast retrofitting.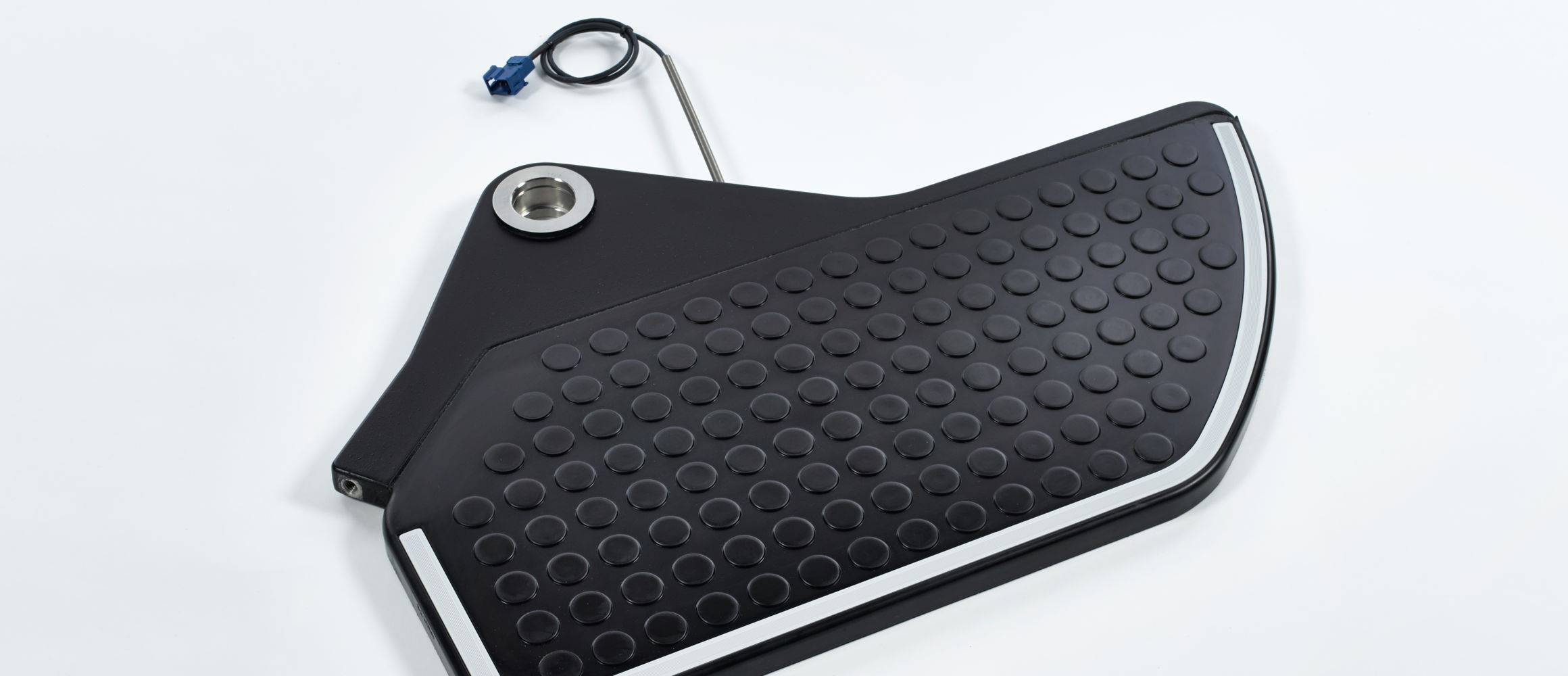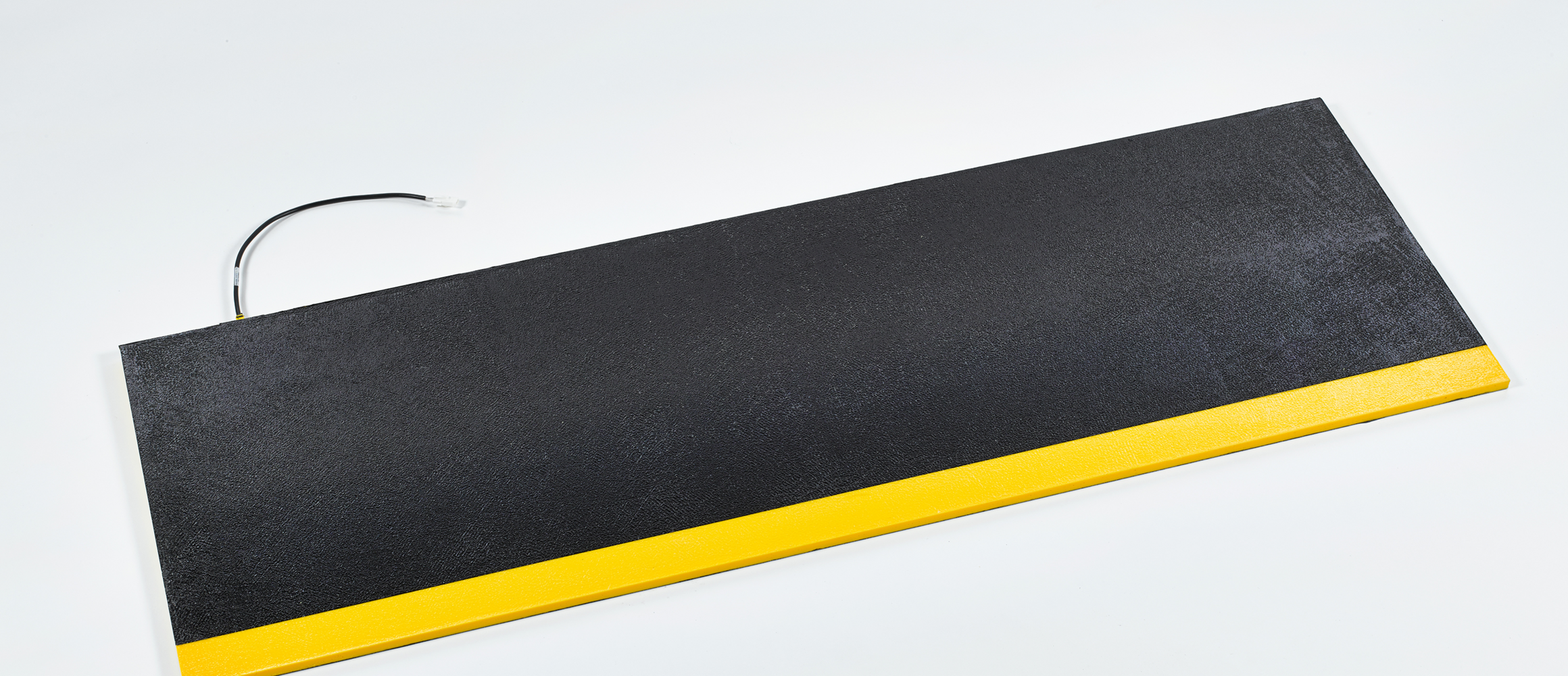 Applications
Protection in the entry and exit area of buses, trains and autonomous vehicles.
Advantages
Fire resistant in complience with EN 45545-2 HL2

Complies with: DIN EN 14752 / VDV 157, DIN EN 50125

Resistant to many chemical substances such as oils, greases and solvents

Custom design as power step or step
Your benefits
Plug & Play solution
4.5 million cycles
Low life-cycle costs due to maintenance-free service life
Long service life due to extreme resistance to environmental influences and many chemical substances
Non-slip covering in R11 non-slip quality ensures high walking safety in rain, snow and frost
Max. load capacity up to 800 N/cm2
Protection class IP67
Low overall height of 8 mm
B10D = 6,000,000
Complies with DIN EN 50125, DIN EN 14752 / VDV 157 and DIN EN 45545-2 HL2
Would you like to receive more information?
Contact us!