Safety products
Safety Technology is one of the Mayser group's four divisions. Mayser has evolved into Europe's leading manufacturer of tactile sensors for safety technology. Today, our sensors ensure safety wherever moving parts (on machines, vehicles, trains, robots) need to be slowed, stopped or controlled to protect people.
A whole range of industries benefit from our experience, especially where the need for tailor-made safety concepts has increased with growing automation in many areas of life and work. These include medical technology, machine building and system integration, driverless transport systems or vehicles.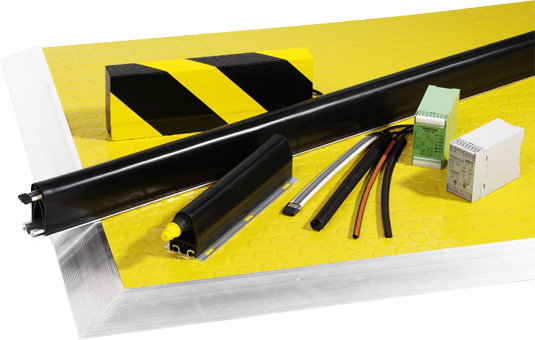 You can rely on our
Innovative safety technology
Development and production of tactile sensors
Solutions and advice on using safety systems to suit your application
Would you like to receive more information?
Contact us!