Safety bumpers
Mayser offers tactile safety products for machine safety control and collision avoidance applications.
The Mayser safety bumpers are available in several standard sizes, with custom sizes and configurations available.
They use Mayser tactile sensing, with designs that efficiently offer maximum safety, durability, and ease of installation.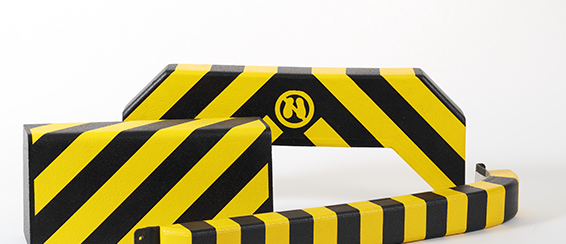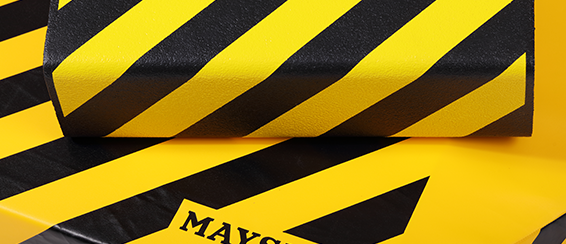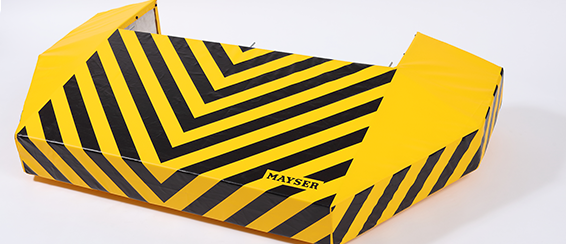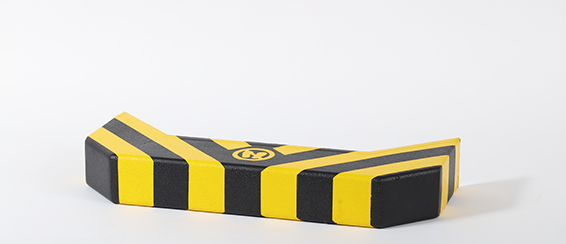 Technical Data
Operating principle

Pressure-sensitive (NC contact or NO contact principle)

Max. depth
Standard version
Bumpers based on drawings

400 mm
1200 mm

Applied standards

ISO 13856-3
ISO 13849-1

Degree of protection

IP54 (up to IP65 possible)

Operating temperature

min. -20°C
max. +55°C

Chemical resistance (depending on surface)

Diluted acids
Alkaline solutions
Cleaning products
Lubricants
Alcohol
Disinfectants
Bodily fluids
Oils

Surfaces

PUR skin
Polyester coverings
Resistant against sparks during welding
Synthetic leather
Advantages
Weatherproof

Resistant to chemicals

Maintenance-free
Would you like to receive more information?
Contact us!