Safety edges SL
Safety edges are sensors that protect people from coming between shearing and pinching edges. If the safety edge encounters an obstruction, e.g. if a hand gets in the way of a closing door, it immediately stops the automatic movement.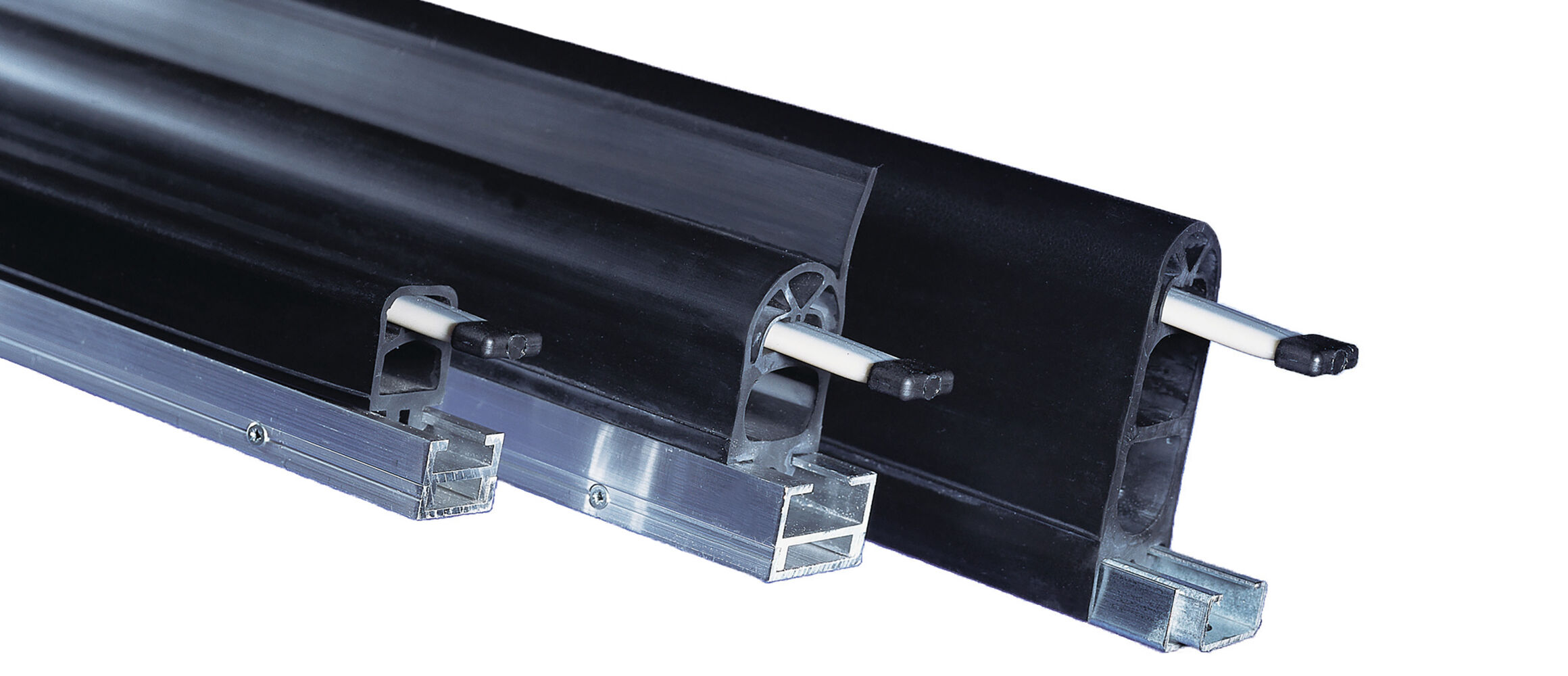 Applications
Normally open edge safeguards for machinery, gates, stages, bus & rail, in medicine, logistics etc.
Advantages
Resistant to chemicals

Available as ready-made products or in DIY version

Weatherproof

Fire-resistant versions available
Product information
When our SL safety edges (normally open safety edges) are actuated, a contact closes, triggering a short circuit. A signal transmitted to the evaluation unit immediately stops automatic movements to protect people and property.
Your benefits
Normally open safety edges are available with a monitoring resistor or as a continuous edge with four-wire technology (two-sided cable). This ensures safety because the function of the sensor and the connection cable is constantly monitored.
Wide range of profile geometries available
Testing basis: ISO 13856-2 and ISO 13849-1
For systems up to ISO 13849-1:2015 Category 3 PL d
With and without sealing lip
Customised design, e.g. various bending radii, angled geometries, active ends
EPDM / NBR / CR qualities
Maintenance-free
Would you like to receive more information?
Contact us!