WLS spiral cable systems
Wherever our sensors are attached to moving equipment, for instance safety edges on the movable parts of gates, they must transmit signals reliably. Thanks to its rugged design and easy installation, our mechanical signal transmission system is the practice-proven solution. Other advantages are quick and easy installation as well as maintenance-free design.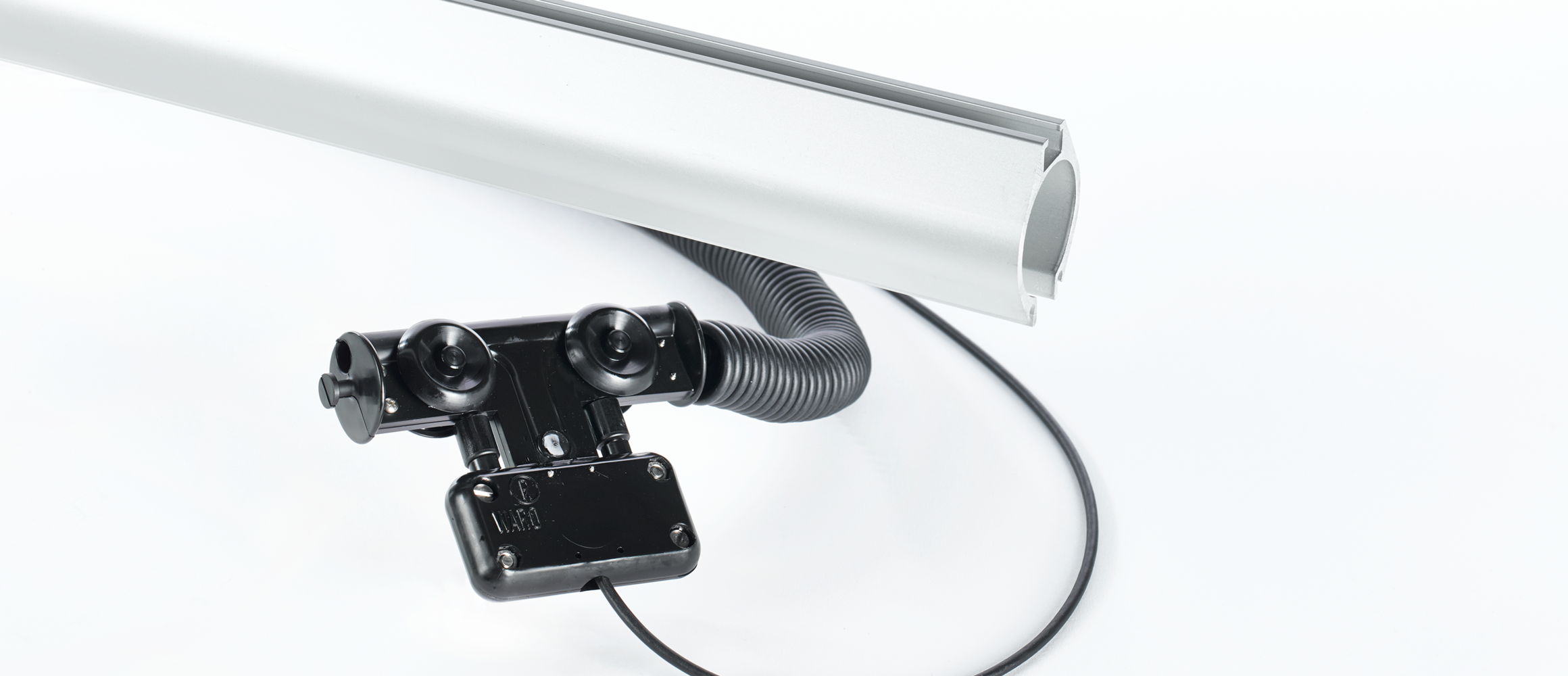 Technical Data
Cable
Number of wires /
cross-section
Operating voltage
Max. load (at +25°C)
special, wear-free, double insulated spiral cable

4x 0.14 mm²
max. 48 V AC/DC
max. 1.5 A eff.
Temperature range
-20 to +80°C
Moving speed
40 m/min
Runway length
1.5 m to 23.5 m
System lengths
2.0 m to 26.0 m
in fixed lengths: 2,3,4, and 6 m
Conduit rail

aluminium, anodized, warp resistant
Advantages
Space-saving

Robust and durable

Weatherproof
Your benefits
Fast installation
Maintenance-free
Short signal transmission times to comply with dynamic power and time parameters
Long service life
Runway up to max. 23.5 m
High availability
Application
This product was developed specifically for installation in sliding gates.
Would you like to receive more information?
Contact us!